Dan Caldwell, MA, LCDC-CCS, CCTP, NCIP, LPC Associate
I hold a Master's Degree in Professional Counseling and am a Licensed Chemical Dependency Counselor– Certified Clinical Supervisor (LCDC -CCS), Certified Clinical Trauma Professional (CCTP), Nationally Certified Intervention Professional (NCIP), Licensed Professional Counselor Associate (LPC Associate), that has worked in the field of addiction recovery for a decade with much of that time spent at one of the premier treatment centers in Houston. I have extensive experience working with individuals and families who have difficulties with substance use or abuse, and other behavioral and relationship matters.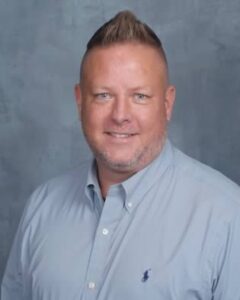 I have secured years of experience working with the recovery community as a professional in detox, residential, intensive outpatient, group and individual counseling settings and have been a part of the recovery community for more than a decade as well. Along with a Master's Degree in Professional Counseling from Liberty University, I have completed certification courses offered from Yale University and Johns Hopkins University and am currently providing services as an adjunct professor at University of St. Thomas and Lone Star College. I provide a safe, nonjudgmental space for an individual to begin their unique pathway to recovery!
If you can't fly then run, if you can't run then walk, if you can't walk then crawl, but whatever you do you have to keep moving forward.
Martin Luther King Jr.